Dear Colleagues,
It is our great pleasure to welcome you to The Virtual Conference on Controversies on Cannabis-Based Medicines which will take place 24 March 2022.
The aims of this Conference are to present and discuss a wide variety of controversial topics from pain and palliative care to neurological disorders, from inflammation to epilepsy, from children to the aged.
The Conference will welcome physicians, healthcare professionals, researchers, clinicians, trialists, methodologists and national cannabis agencies.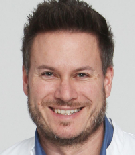 Prof. Dr. med. Sven Gottschling 
Conference Chair
READ MORE
CONGRESS FORMAT
Unique Learning Experience for Healthcare Professionals
SPONSORSHIP OPPORTUNITIES
View Sponsorship
Opportunities
CALL FOR ABSTRACTS
Abstract Submission Deadline:
Tuesday, 1 February 2022
Contact Us
Please drop us a line with any questions or comments you may have.

We look forward to hearing from you.